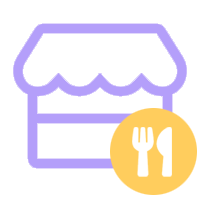 Benötigen Sie mehr Online-Bestellfunktionen für Restaurants?
Kasse unsere Beliebtes WordPress Plugin wird für die Online-Bestellung verwendet
Made For and Compatible with WooCommerce eCommerce Plugin
Einfache Kundenerfahrung
Add Customized Add-on Options to the Cart and/or Checkout Pages
After purchasing the plugin, three new options will be added to the Product Add-ons plugin. The options will allow you to apply add-ons for customers at the cart, checkout page or both.
Simply select the location for the add-on to display on:
Wagen, Auschecken oder Warenkorb & Kasse
Easily Configure Customer Cart & Checkout Add-ons For Your Business Needs
Powerful customization and functionality. Proven methods to increase sales in the purchase process.
Reibungsloser Geschäftsbetrieb
After the order is placed by the customer. Now the order details will include the information you need to process the order quickly for Product Add-ons under the Fees section of the Order details!
Wow, das ist einfach!
Weitere Plugin-Ansichten
Erleben Sie das Plugin mit noch mehr Screenshots.
Why wait any longer to start adding Product Add-ons for the Cart & Checkout
Steigern Sie den Umsatz und machen Sie Ihre Kunden glücklich. Lass uns anfangen