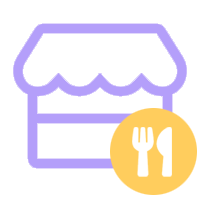 ¿Necesita más funcionalidad de pedido en línea para restaurantes?
Mira nuestro Complemento WordPress popular utilizado para pedidos en línea
Made For and Compatible with WooCommerce eCommerce Plugin
The Add-Ons "Plus" Experience
Add even more advanced product add-on features to any product page.
After purchasing the plugin, the option to add a quantity field to Product Add-ons is enabled. Select where add-ons appear in customers orders by line item. Choose predefined options: Subtotal, Extras or Total or customize the drop down and extra strings to make pricing sections unique to your store.
Quick Powerful Settings Control
Modify and customize the Product Add-on product page listing with ease! Restrict the Add-ons to only display on the pages you define. Customize the text display strings to make them a perfect fit for your store.
Wow, eso es fácil!
Manage Different Value Types
To add more flexibility to Product Add-ons you can now add different Value Type options on the Product.
Supported Value Types:
*Price – Set a standard price value
*Custom – Set a default price value, allow customers to input their own price value on the product page. 
*Custom Percentage % – Set a default Percentage % price value, a percentage of the subtotal value, allow customers to input their own price value on the product page
*Subtotal Percentage % – Set a Percentage % price value based upon the subtotal value.
These Options Allow For Pricing flexibility On all Products.
*Want to easily allow add-ons at checkout? Value Types settings are enabled at checkout with the purchase of Complementos de pago del producto
Add Images to Add-ons
(Nuevo)
Make add-ons more visual by adding an image next to add-ons. Upload and add any image to describe the add-on to the Product.
Image support works on all add on configuration types:
Select, Checkbox, Radio and Text.
All the features you want and need for Product Add-ons
Display add-on line items on all products or products with add-ons
Customize the Add to Cart button text for products with add-ons
Multiple quantity support on add-ons
Customize the select option drop down text
Select the add-on line items to display on product page
Customize the additional line item for cart and checkout
Más vistas de complementos
Experimente el complemento con aún más capturas de pantalla.
Why wait any longer to start using Product Add-ons Plus
Aumente las ventas y haga felices a los clientes. Empecemos