Step 1: Login to WordPress Admin Dashboard
Only if you are a current or existing user of Order Receipt Print using Google Cloud Print. If a new user, review tabs for Installing on Plugins page by search or by upload.
Step 2: Click Plugins Menu Option
Step 3: Scroll down to find current plugin, Order Receipt Print version 3.0.16
Step 4: Click Update Now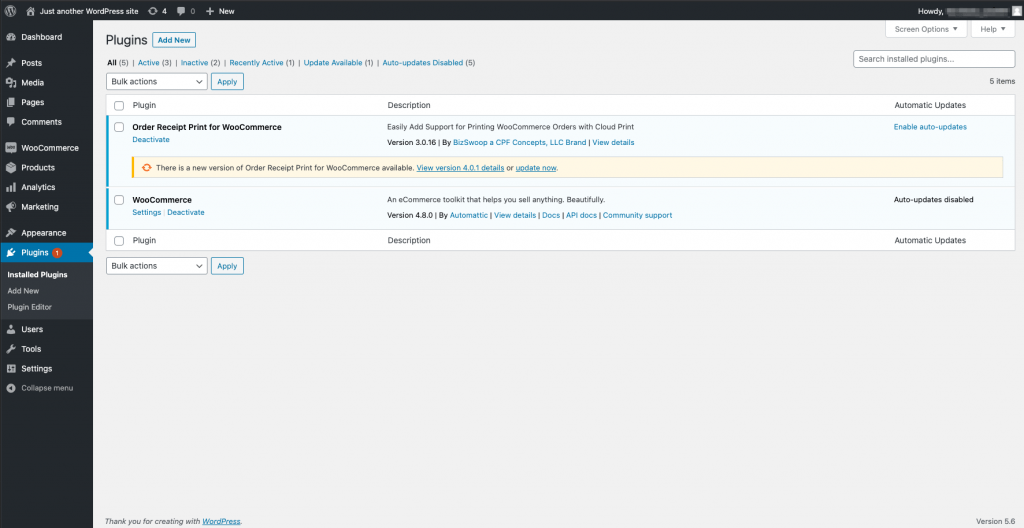 Step 5: After the update, click WooCommerce > Print Settings
Yay! Print Manager for WooCommerce is Updated.