Documentation
Note: UI Images or Video of the Settings are subject to small discrepancies in style or layout from various new versions.
Step 1: Install and Activate Required Apps
Step 2: Setup Basic Settings
Step 3: Enable Pickup & Delivery on Checkout Page
Select the Order Option Types Available on Checkout
You can select 3 different Order Type options: Pickup, Delivery or Ship. Click the checkbox to enable the Order Type. Once enabled, you can customize the name.
Enable the Functionality on Checkout
After reviewing the settings configured, you are now ready to enable the functionality on checkout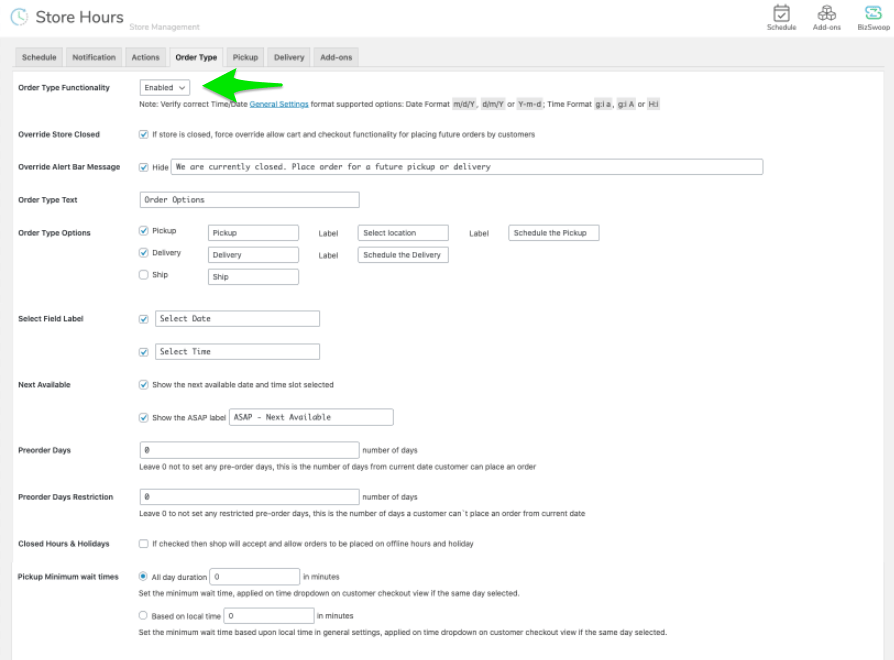 Once the functionality is enabled, customers will see the Order Type options you have enabled for the checkout workflow.