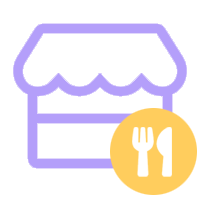 Need More Online Order Functionality for Restaurants?
Checkout our Popular WordPress Plugin used for Online Ordering
Simple Customer Experience
At checkout, customers have options to select:
Pickup, Delivery or Ship.
Don't worry. As the business owner, you can enabled or disable any of the options for the customer to select. Easily restrict the options for the customer based upon the address the customer inputs at checkout. A powerful feature to restrict delivery zones!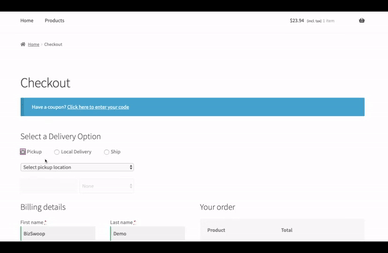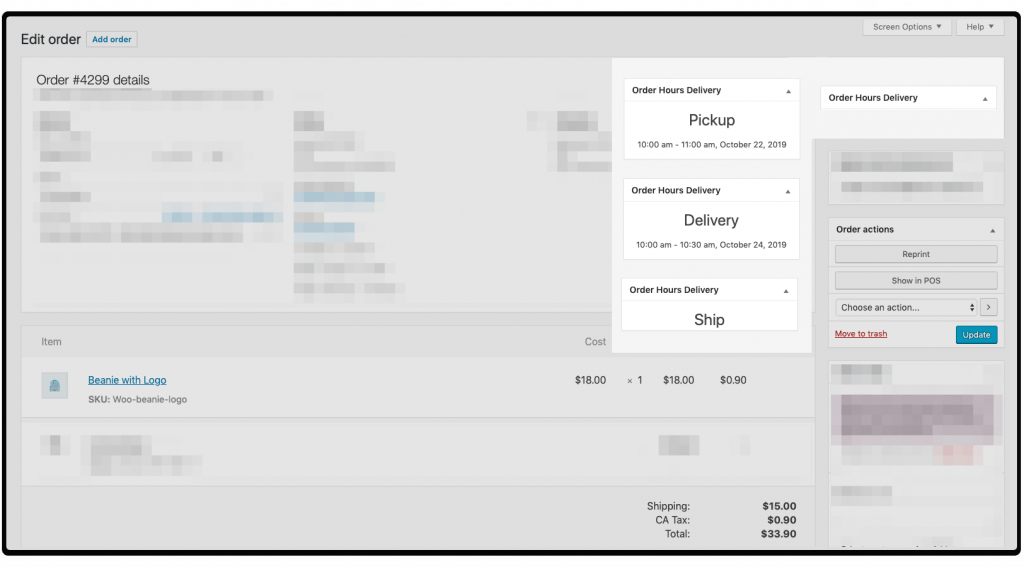 Smooth Business Operations
After the order is placed by the customer. Now the order details will include the information you need to process the order quickly for
Pick-up, Delivery or Shipping.
Easily configure settings for your Business needs
Powerful features and functionality. All these great features and more…
Enable/Disable Order Hours Delivery Functionality
Compatible Schedules with Order Hours 
Enable/Disable Multiple Options: Pick-up, Delivery, Ship
Set Pre-Order Days
Set Pre-Order Day Restriction Limits
Set Minimum Wait Times
Set Delivery Cut-off Times
Enable multiple pick-up locations
Allow customers to select specific pick-up and delivery times
Restrict the number of orders placed in a time slot
Set minimum cart price for pick-up and delivery
Set additional order cost for pick-up or delivery options
Add email notifications for pick-up and delivery orders
Use shipping zones to restrict pick-up and delivery locations
More Plugin Views
Experience the plugin with even more screenshots.
Why wait any longer to start taking orders for Pick-up and Delivery!?
Increase orders, increase sales and make customers happy. Let's get started