BizPrint is our cloud printing solution which currently connects to WooCommerce through the
Print Manager Plugin
. We continue to invest our time and effort into this important product and the feedback we've received has been phenomenal. Last week we landed a number of new updates to BizPrint that we wanted to share with you today.
1.7.0 Release Overview:
Developer Mode for Print Receipts

New Quick Action Dashboard Print Functions

By Print Job Order Level

By Bulk Status Type

New Visual changes to BizPrint & Desktop App:

New Landing Page for BizPrint

New BizSwoop Cloud Dashboard

New SSO Account Management Settings

Station Name Labels for Desktop App

New Welcome View for Desktop App

Under the hood tech improvements:

Improvements to socket connections (Increases stability and speed)

New key copy/paste for trimming white space and error notifications for invalid keys
New! Developer Mode for Print Receipts
Now you can distinguish between production and development mode easily with our new Developer Mode setting on BizPrint. Receipts will display with a "DEVELOPMENT MODE ENABLED" and a % sign replacing the first letter of each word. You can toggle the setting on and off easily. Note: When you're in development mode, any test printing done won't count towards your monthly print jobs! Here's what it looks like in action: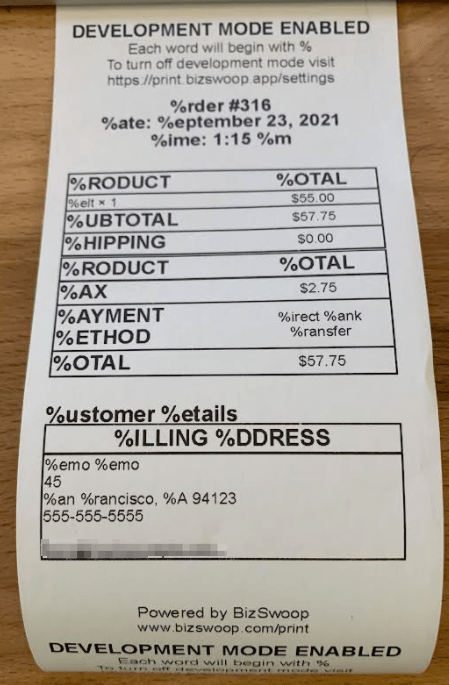 New! Quick Action Dashboard Print Functions
Instead of having to print from the WooCommerce Print Manager plugin, you can now trigger print jobs directly from your cloud account at print.bizswoop.app. This is simply done through a new "action" button on the right hand side of your print jobs dashboard.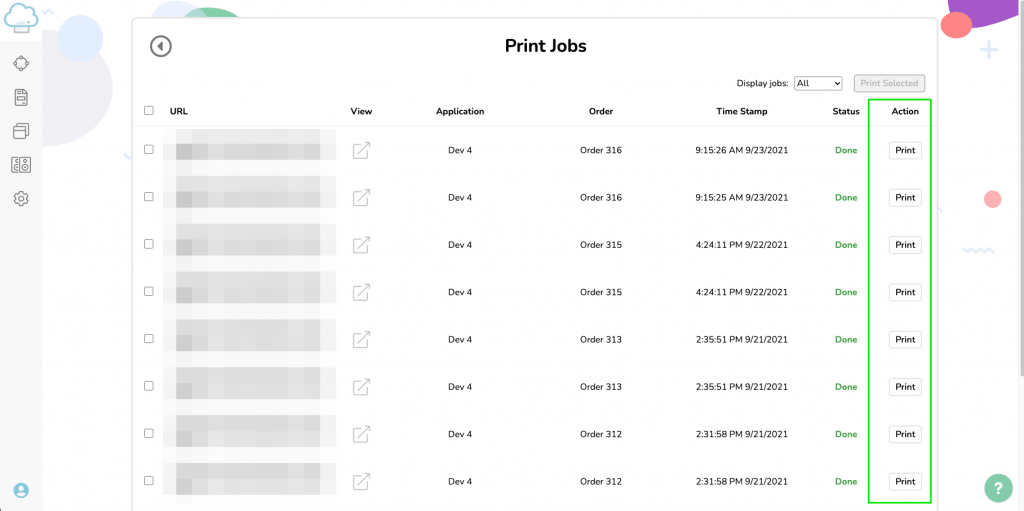 In addition to printing on an individual job basis, you can print bulk by status type using the checking the boxes to the left of the print URLs and clicking "print selected" on the upper right.
New! Visual Changes To BizPrint & Desktop App
In addition to the new functionality introduced, there are some visual changes which will give you additional useful information to make working with BizPrint easier!
New Landing Page for BizPrint
As our SEO increases and people discover BizPrint from a good Google search, we wanted to let customers get an immediate idea of what BizPrint is without visiting our main website. What do you think?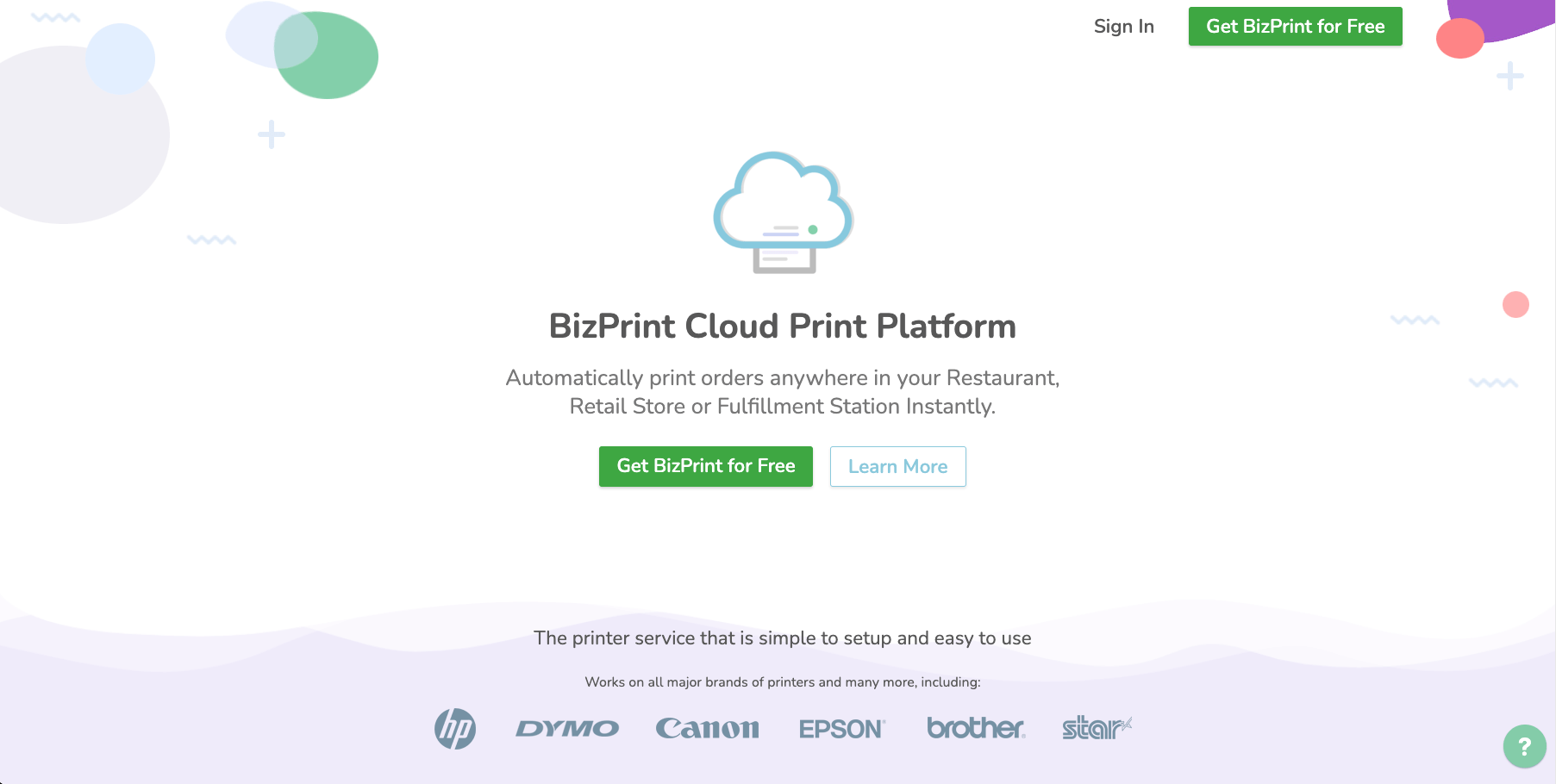 New BizSwoop Cloud Dashboard
We've got some exciting new products coming to our Cloud SSO ecosystem. The brand new dashboard lays the foundation for our new product release, Cloud Point Of Sale for WooCommerce which is set to launch very soon in 2021. In the meantime, check out BizStore our managed all-in-one platform solution for opening up an e-commerce site tailored to a number of key industries. If you use BizStore, this will serve as a launchpad to access your store admin settings.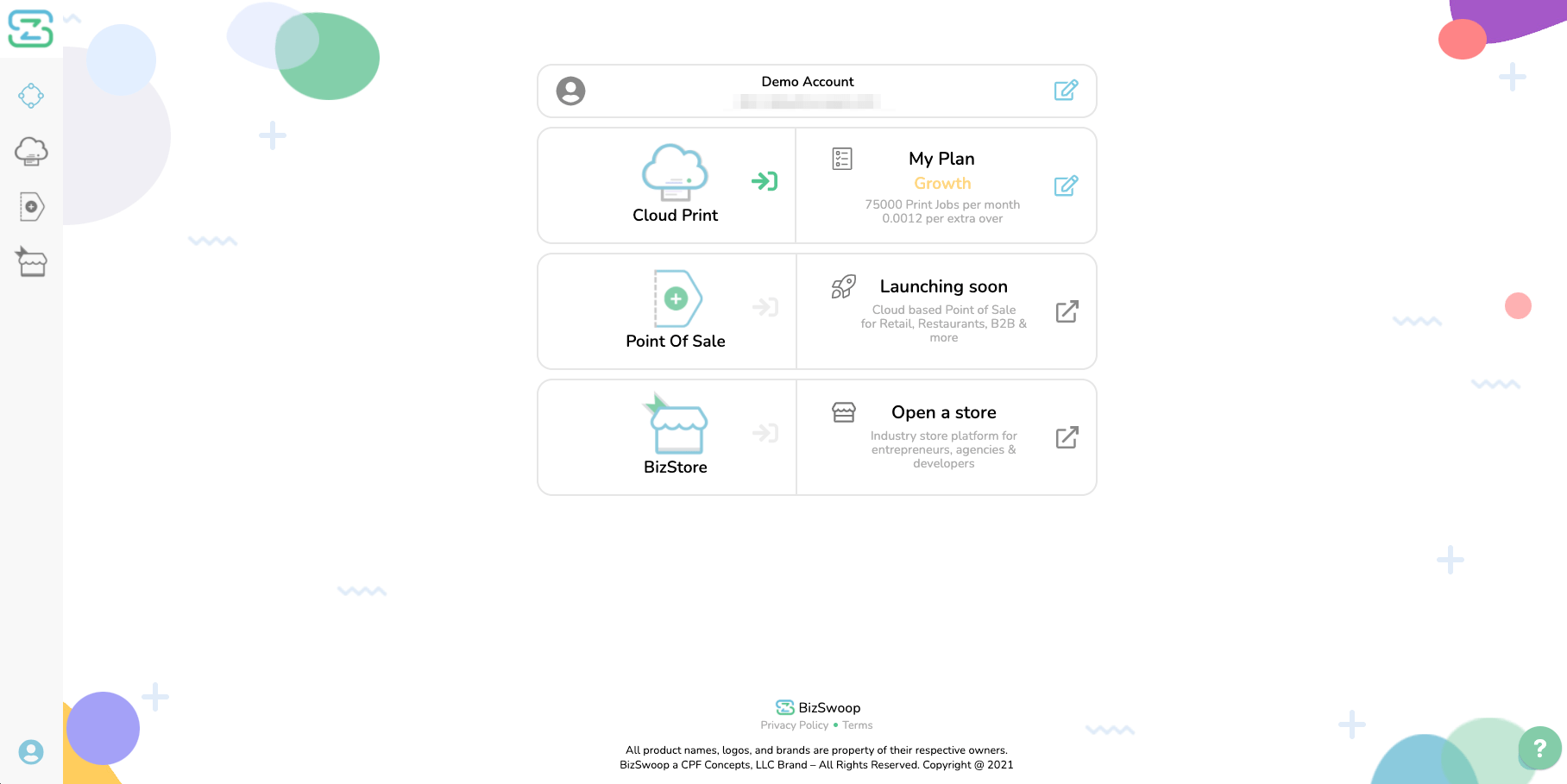 New! SSO (single sign on) Management Settings
Did you spell your name right? View and edit a few crucial settings here with improved visual updates.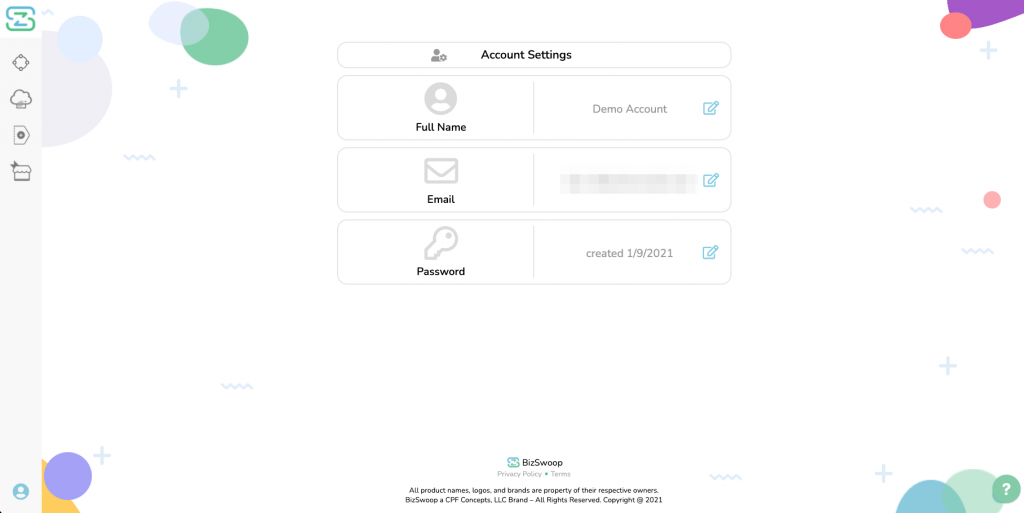 New! Station Name Labels for App.
Your station name now displays in the desktop app giving you more information to easier identify which station your printer is connected to.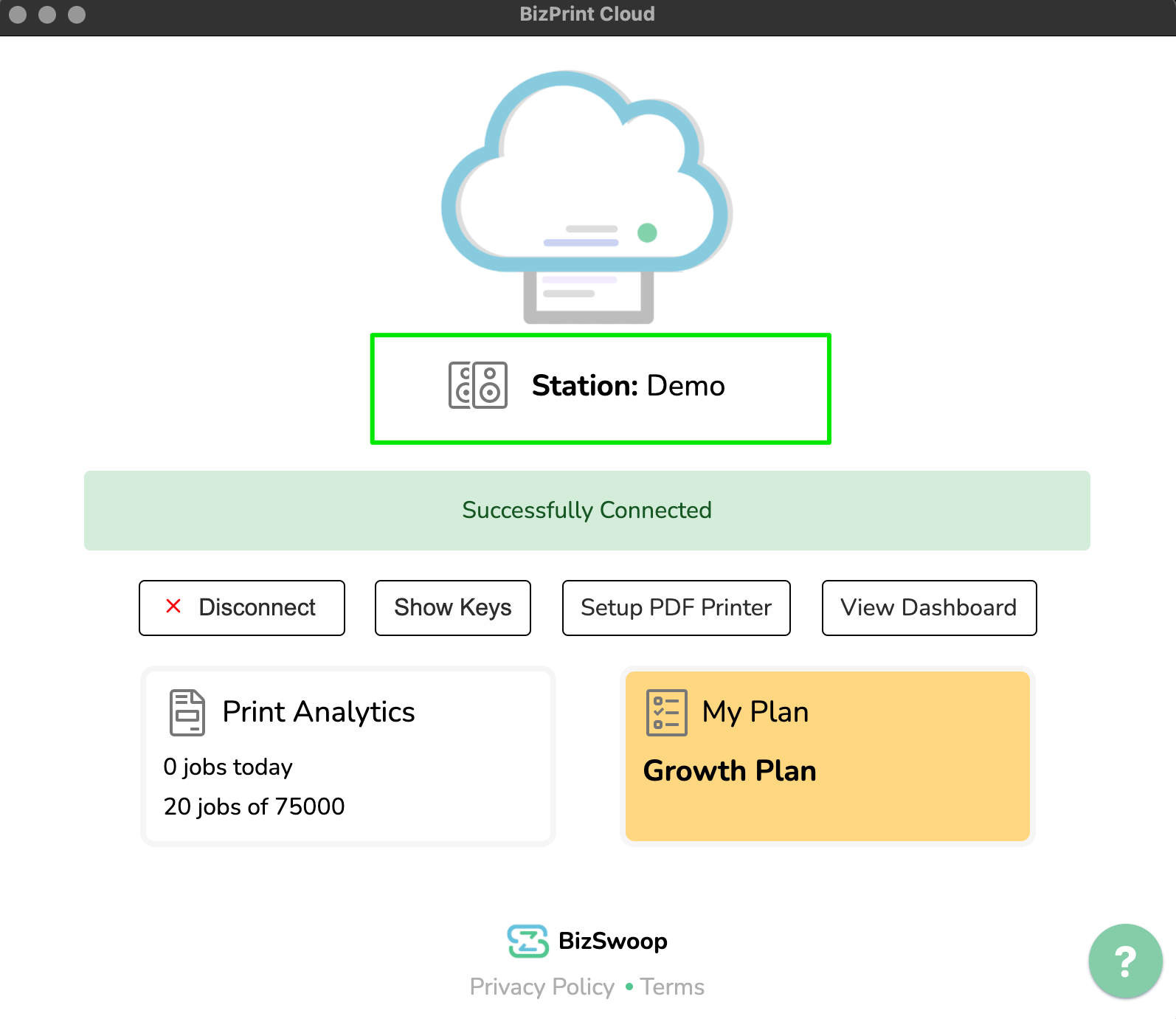 New! Welcome View for Desktop App.
It's not much but it's ours. Clean streamlined new welcome view for the accompanying desktop application which is the bridge between BizPrint, your computer and your local printer.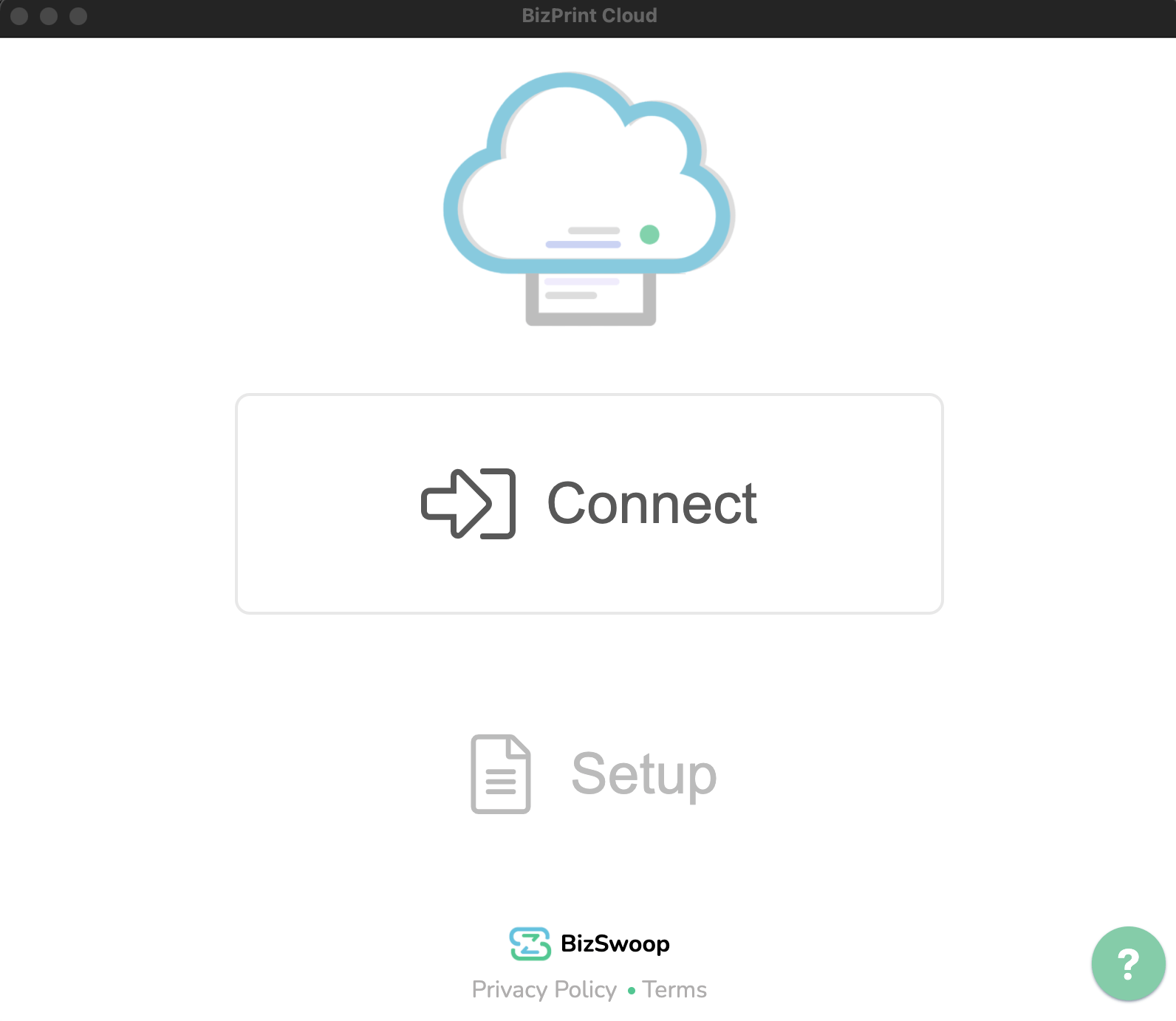 If you don't already use BizPrint, you can start using it for free here. Thanks for taking the time to read our updates. Please let us know what you think of these updates in the comment section below or submit a ticket to our support team if you need technical help.